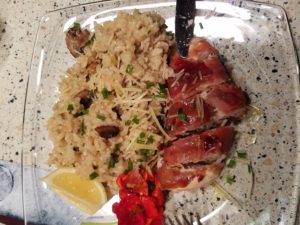 prosciutto wrapped chicken with truffled mushroom risotto
Delicious and maybe the best risotto I have made. Beginning with the garlic and shallot and the slow addition of stock,  and finishing with mushrooms and herb butter made a rich creamy texture, and each bite is loaded with flavors.
We added nasturtiums for a tasty garnish. The serving size was generous and we will enjoy it a second time for lunch.