Hints of Spring are in the air. The songs of birds – new arrivals from the south .. the hint of earthy aroma in the air .. senses stirring and the dogs' noses are filling with the smells of coming life.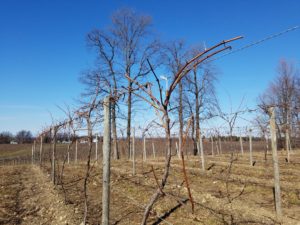 Trimming the grapevines connects me deeply to the changing season. Buds are swelling and I prune away excess canes to allow strong fruitful growth when the temperatures warm.
Farming for Fitness … healthy body, happy soul. Get outside and breathe!